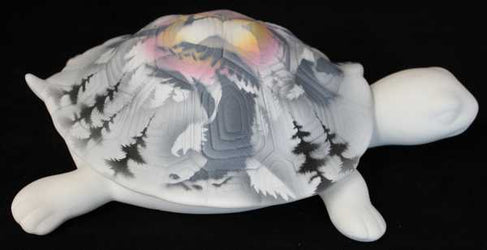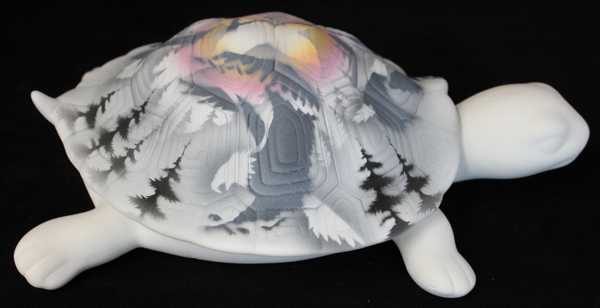 UNIQUE HAND PAINTED ART Each of our beautiful pieces is hand painted.
PERFECT FOR YOUR COLLECTION This beautiful Native American piece will be a wonderful addition or start to your Native American Art and Pottery collection.
JUST THE RIGHT SIZE This incredible handmade piece measures 12 x 8 x 4 inches (LxWxH)
AUTHENTIC ARTIST - The Native American Indian artists, who sign each piece, combine their natural artistic talents with the inspiration of their culture and breathtaking beauty of their homeland.
CEDAR MESA POTTERY - We specialize in unique, carefully hand crafted and Indian Hand Painted pottery that embodies our rich American heritage. This pottery comes from the high plateau country of the Southwest at the foot of Blue Mountain.
Our Native American artists bring you the SACRED MESSENGER. Soft shades of a pastel sunset provide the background for this majestic bird, the Bald Eagle, soaring among the high jagged peaks. Legends tell us that saying a prayer over an eagle feather and hanging it in the breeze invokes the eagle's help in delivering the prayer to heaven.